It's that time of year again. Halloween is swiftly approaching and you know what that means... Hunks in horror movies! We've compiled a list of our favourite hunks starring in the scariest seasonally appropriate films for our favourite non-holiday holiday. We have villainous hunks, hunks who get killed, un-dead bloodsucking hunks, heroic hunks who save the day, monster hunks, even a few detective hunks! Feast your eyes.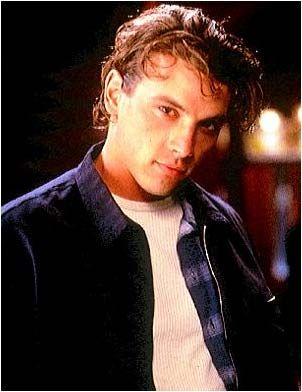 Skeet Ulrich in
Scream
. 90's heartthrobs never get old.
Ryan Phillipe in
I Know What You Did Last Summer.
JLH and SMG are the luckiest ladies on earth. FPJr was in this too I think but RP totally stole the hunk show, no question. Check out that tank top! And SMG's stupid hat...
Brad Pitt in
Seven
. Need I say more? He really knows how to work 90's spiked hair. Baaaby.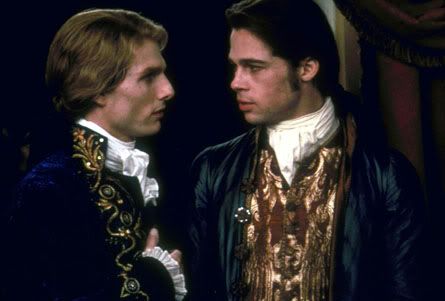 More Brad! This time with Tom Cruise in
Interview With a Vampire.
A 12 year old Kirsten Dunst got to kiss one of them but I can't remember who. I hope it was Brad, he's way hunkier than Tom.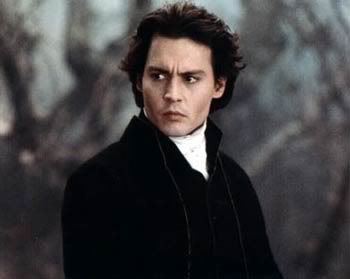 I don't know if
Sleepy Hollow
really counts as a horror movie, but it was kind of spooky at least and Johnny Depp was in it so we're including it.
Josh Hartnett sporting some winter gear to slay vampires in
30 Days of Night.
Hubba hubba, Canada Goose jackets have never looked so fine.
I fell asleep during
The Strangers
but I remember Scott Speedman being fairly hunky in it. I assume he dies in the end.
Again, I'm not sure if
The Wolfman
is really a horror movie in the truest sense of the word, but there's monsters in it and Benicio del Toro so it's in! It was hard to find a still hunky enough to do him justice because Benicio spends most of the movie as a wolf, hence the title.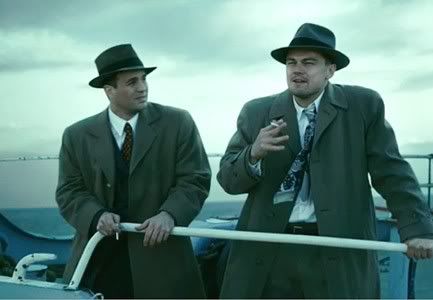 Ruffalo and DiCaprio? Together? In a 1950's-set thriller? Yes please! I love Leo even if he is crazy. Sorry if that ruined the ending if you haven't seen it... Watch it anyway, there's hunks!
Happy Halloween!